Virtuoso Service in Uncommon Locales
Whether it is an unforgettable event for an ardent traveler or a business to conduct, Ramada Ahmedabad provides evocative and perfect service on par with no other. Meetings, weddings, honeymoons, receptions, and parties- take on an air of grace and refinement.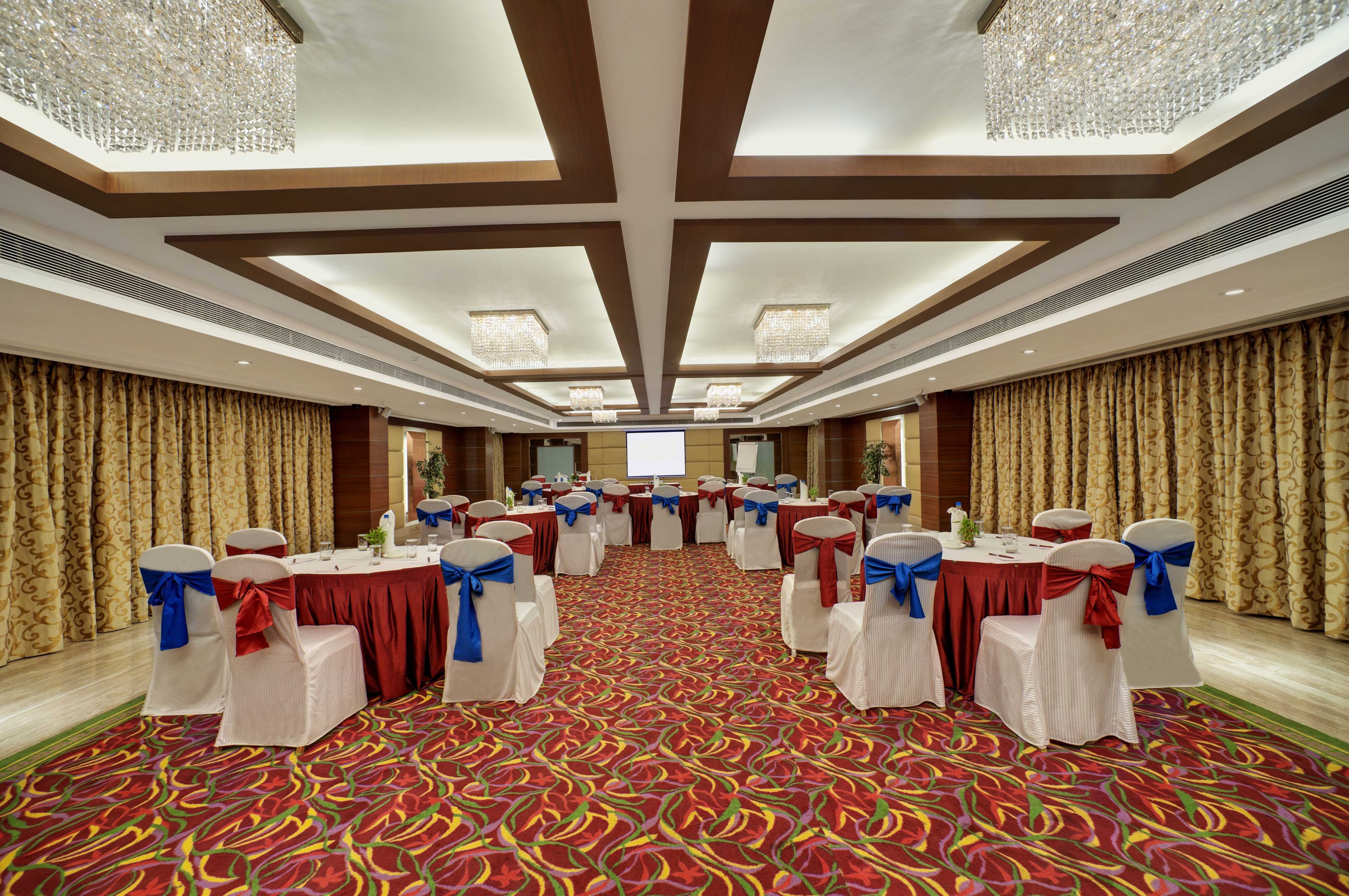 Grand venue to meet, greet and Celebrate
Silver pavilion is premium and exclusive venue to meet, greet & celebrate with people who matters to you partners, associates, colleagues and staff. Silver pavilion is a super sized conference hall which offers state-of-the-art technology, modern facilities plus our impeccable expert support for productive seminars, meetings, conferences or just a casual get-together with family and friends for fun.
All in all, we have space and setting to execute just about any occasion from marriages to meetings.
Silver Pavilion can easily accommodate 200 guests in theatre style, 80 guests in U-shaped style and 120 guests in cluster style.
Turn any occasion into impressive celebration.
Share the joy with the sapphire banquet hall which gives you the space and all the services for that perfect grand event. Whether it is a business function or a social party, sapphire, with its finest of facilities will help it turn any of your occasions into an impressive celebration And the best part is you can also customize the seating arrangements the way you want. It can conveniently serve 150 guests in theatre style, 60 guests if you select the U-shaped style and 80 in the cluster style arrangement.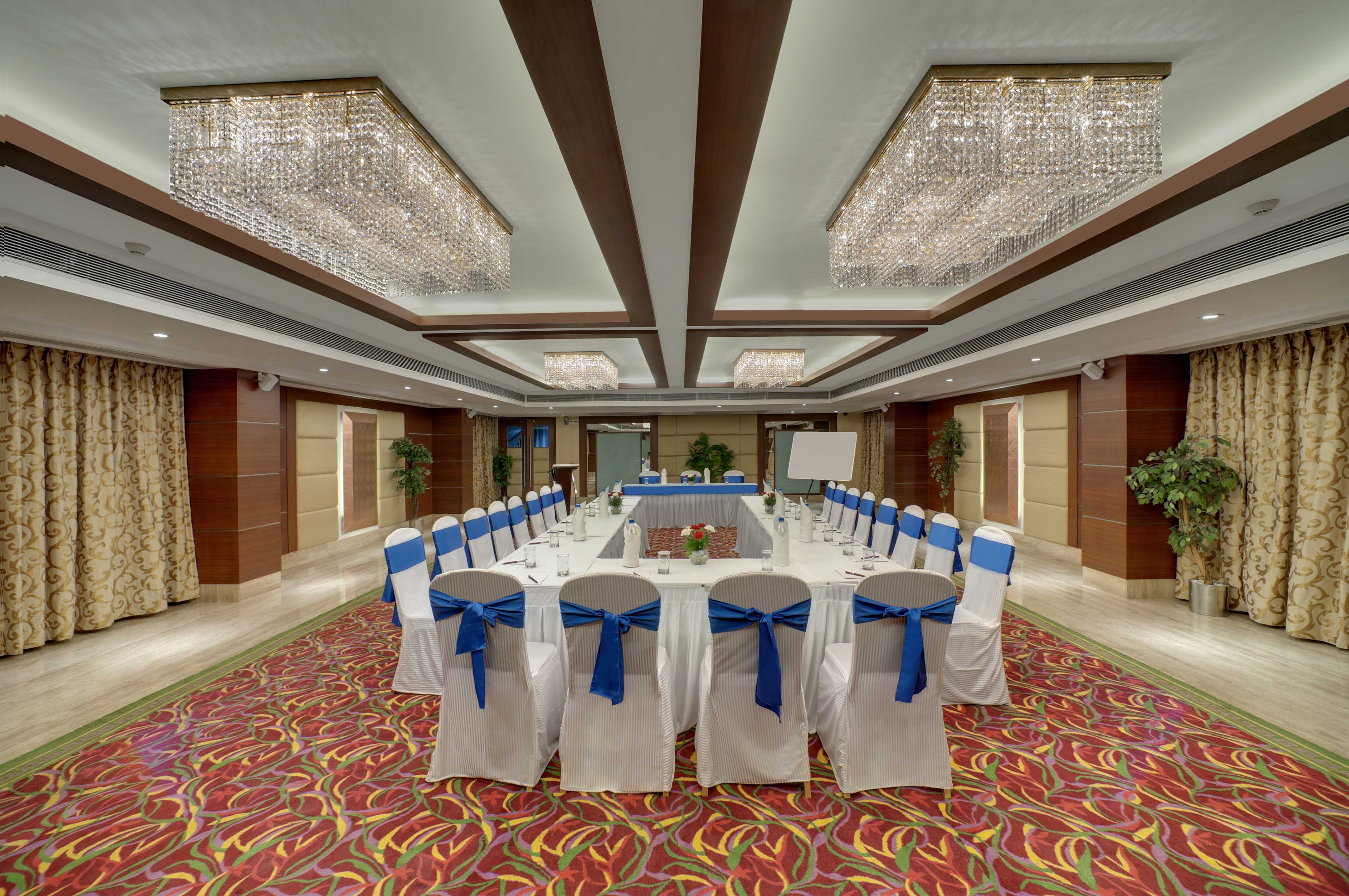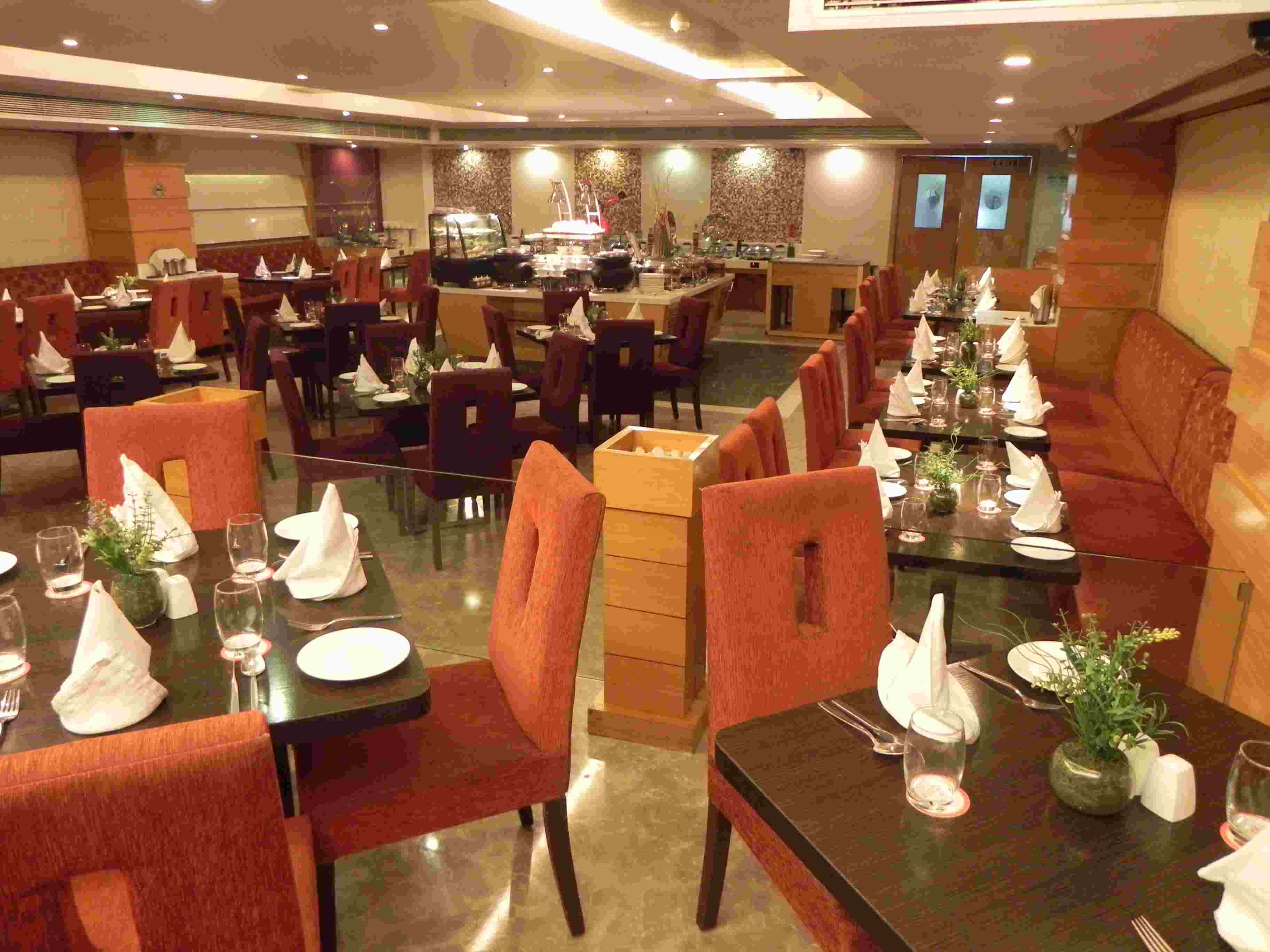 SUN DEW CONFERENCE HALL
Sun Dew is a swanky 24-hour café where you can indulge into scrumptious delights from all over the world in a suave and pleasing ambience. Order your old favourite or try something new and enjoy our unique flavours which are far from ordinary. Sun Dew also offers an open-air restaurant which is truly an Idyllic dining spot. Lorem Ipsum is simply dummy text of the printing and typesetting industry. Lorem Ipsum has been the industry's standard dummy text ever since the 1500s, when an unknown printer took a galley of type and scrambled it to make a type specimen book. It has survived not only five centuries, but also the leap into electronic typesetting, remaining essentially unchanged. It was popularised in the 1960s with the release of Letraset sheets containing Lorem Ipsum passages, and more recently with desktop publishing software like Aldus PageMaker including versions of Lorem Ipsum
BOARD ROOM
Lorem Ipsum is simply dummy text of the printing and typesetting industry. Lorem Ipsum has been the industry's standard dummy text ever since the 1500s, when an unknown printer took a galley of type and scrambled it to make a type specimen book. It has survived not only five centuries, but also the leap into electronic typesetting, remaining essentially unchanged. It was popularised in the 1960s with the release of Letraset sheets containing Lorem Ipsum passages, and more recently with desktop publishing software like Aldus PageMaker including versions of Lorem Ipsum