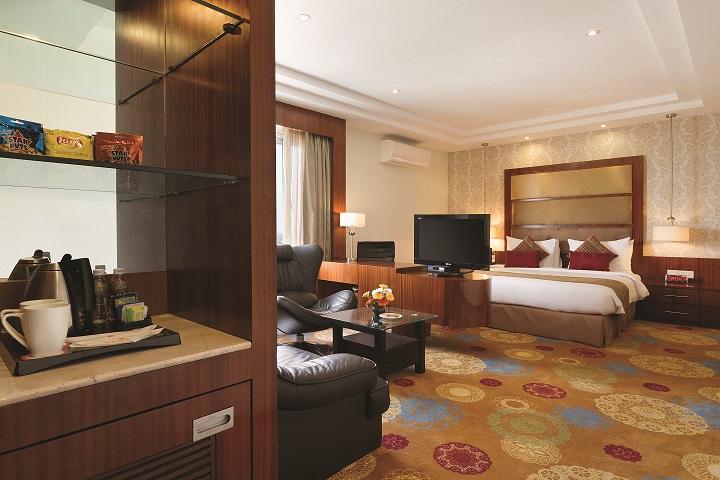 Right ambience to relax and refresh
Sleek style and abundant space make a Premium Room at the Hotel the perfect for a family getaway or a business trip.
With its elegant décor and soft, plush linens you can't help but feel completely comfortable the moment you step through the door.

Everything in this stylish room was designed with you in mind, from the sleek bath to the oversized workspace, coupled with an ergonomic chair. And high-speed Internet access keeps you in touch with home or office. For impeccable service, luxurious amenities, and unbeatable value check into a Premium Room at the Ramada Hotel.