Luxury Hotel in Ahmedabad with Flexible
Meetings and Event Space
Located on the banks of Sabarmati, Ahmedabad, is a city with modern malls and multiplexes at one side and museums and monuments of historical importance on the other side of the river. Whether you're a Shopaholic or an Art Admirer, want to explore ancient sites or happening hangouts, this fastest emerging mega-city has something for everyone.
---
Map, Parking + Transportation
Address
Opp Prahlad Nagar Garden,
S.G. Highway, Ahmedabad - 380015 Gujarat, India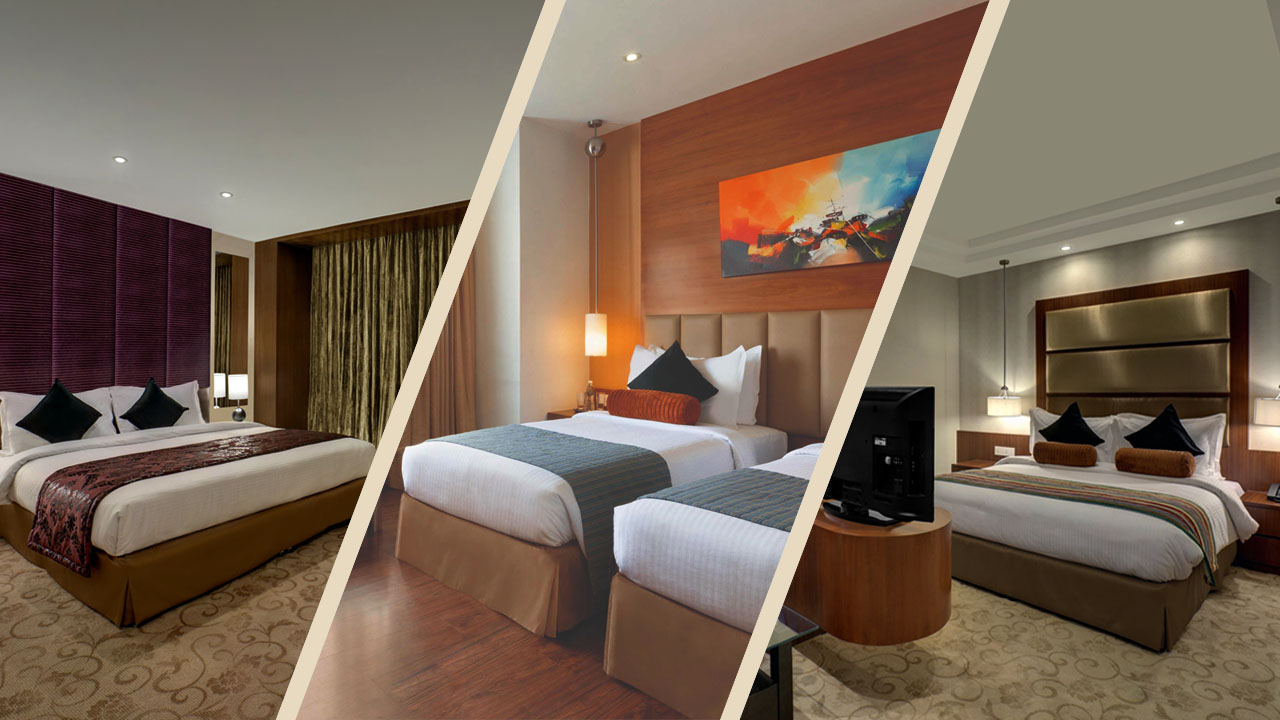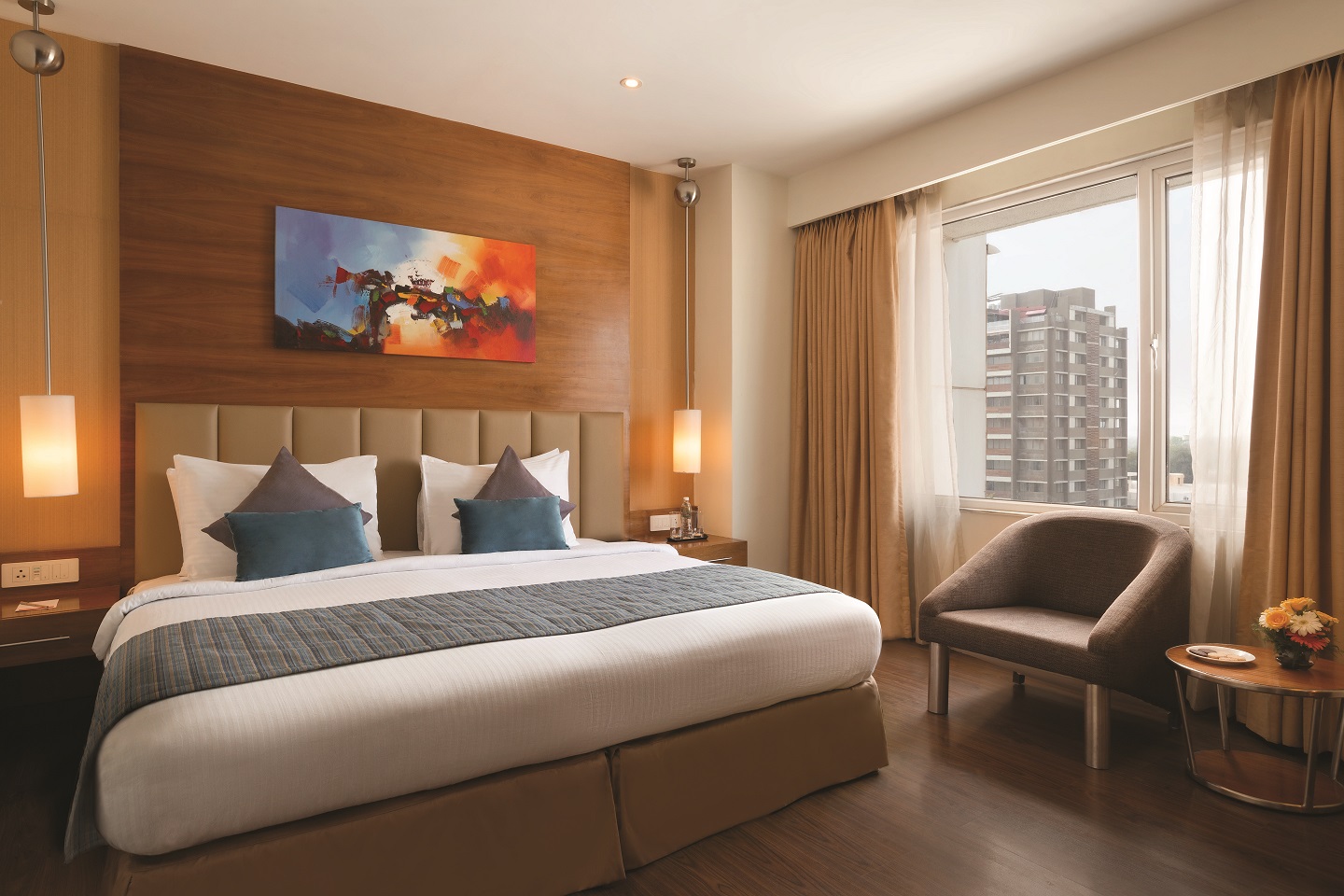 Superior Rooms
Virtual Tour Settle In and Settle Down The Superior Rooms at Ramada Hotel Ahmedabad present an ideal accommodation. The Superior Rooms at the hotel are spacious with ensuite bathrooms.
A richly appointed environment takes the modern traveler to new heights with an array of Room amenities: Complimentary Tea and Coffee making facilities, High Speed Internet, LCD Television, In-Room Safe, Hair Dryer and Dial Up facilities.
Discover more of just about everything you need with standard amenities in every room. This elegantly furnished room offers you the apt comfort..
Premium Rooms
Sleek style and abundant space make a Premium Room at the Hotel the perfect for a family getaway or a business trip.
With its elegant décor and soft, plush linens you can't help but feel completely comfortable the moment you step through the door.
Everything in this stylish room was designed with you in mind, from the sleek bath to the oversized work space, coupled with an ergonomic chair. And high speed internet access keeps you in touch with home or office. For impeccable service, luxurious amenities and unbeatable value check into a Premium Room at the Ramada Hotel.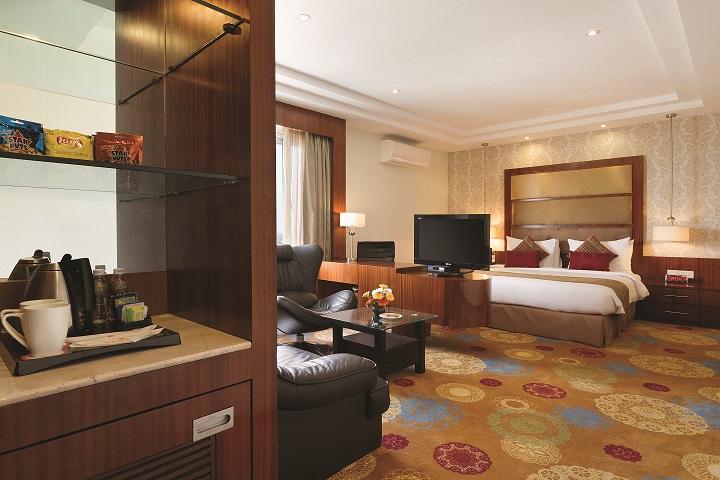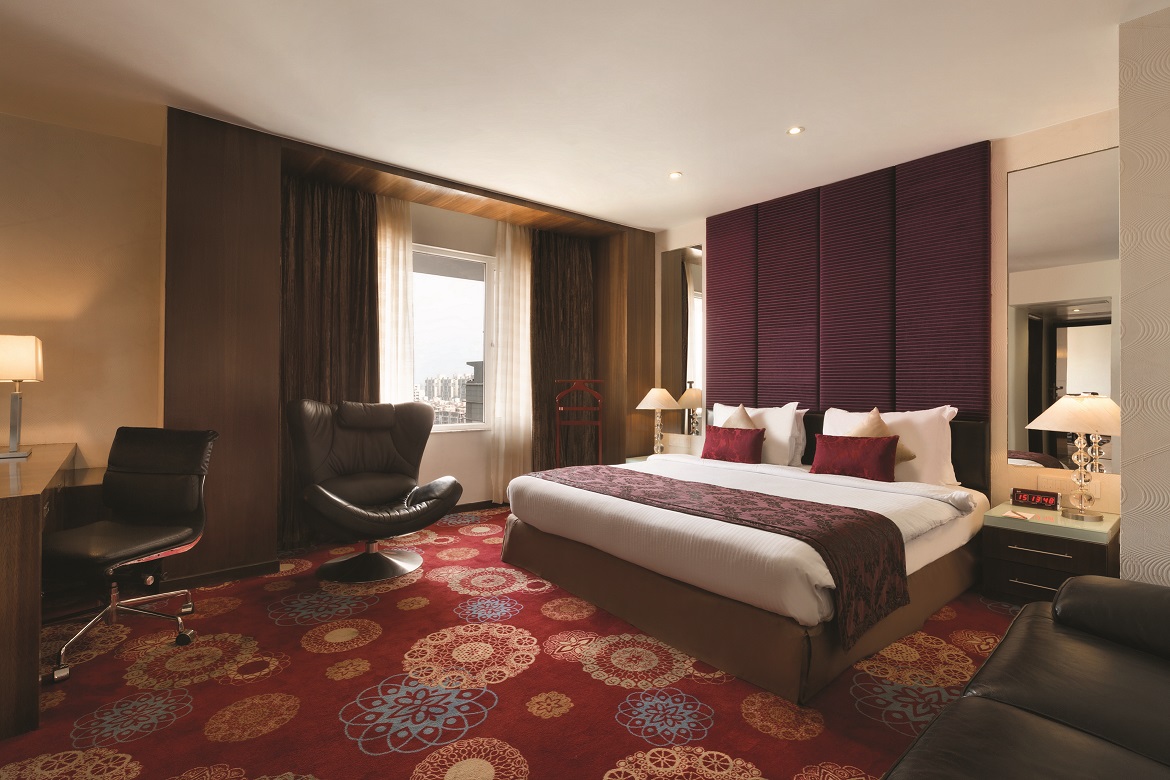 Executive Rooms
Executive Suites provide expansive space and comfort. The executive suite is the right match for every traveller.
Truly fascinating in every way
Each Executive Suite at this hotel contains a spacious and comfortable sitting room and dining area separate from the bedroom, providing a place to work or entertain comfortably.
Whether you want to refresh or get down to work, this fully equipped room provides the ambience and amenities you're looking for.
Room amenities include: Complimentary Tea and Coffee making facilities, High Speed Internet, LCD Television, In-Room Safe, Powder Room, Hair Dryer and Dial-Up facilities.